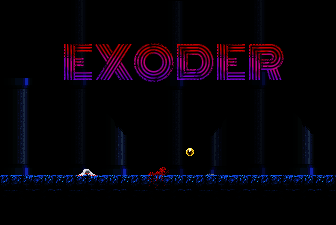 Exoder Demo
A downloadable game for Windows
Exoder is a frantic, fast-paced, challenging 2D platformer.
Climb to the top of the level, dodging, dashing and leaping through an obstacle course of enemies and other hazards to confront the Boss at the end, all while being chased by the writhing, conscious, ethereal mass of the Wanly, which seeks to drag you back down into your subterranean prison.
Grab power-ups, bounce off your foes and lay down your own checkpoints in your race to the top (and the high score).
This is a playable Demo of the first level of Exoder, a game still deep in development. Certain bugs may be present.
Though the Demo does support mouse/keyboard set-up, it is highly recommended you use a Gamepad for the best experience.
Feedback is welcome!